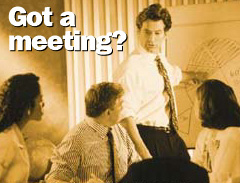 Our conference room is the perfect place for your next sales meetings, client appointment, off-site interview or just about any other business or professional activity. Holding up to 20 people comfortably in a private and convenient setting, rent our conference room at a terrific price!
Contact the Chamber for more information.

Chamber membership can buy you the hottest ticket in town for networking with scores of potential customers and clients. Press HERE to learn more about our member benefits.


Any Chamber member can take advantage of our discounts on health and dental insurance. At these savings, your membership quickly pays for itself! If you're in need of insurance, contact us to learn more.



COMING SOON!
Our Job Postings list positions available in the Wilmington area by our member companies. Place your job listings on our web site. It's available exclusively to our Chamber Members. Banner ads are also available at a reasonable price. Contact the Chamber for further information.
Please press HERE to learn more about our web site.
IMPORTANT When leaving this web site you should know that sites linked from here are not under the representation of the Wilmington Chamber of Commerce. These links are provided only as a convenience to you and are not endorsed by the Wilmington Chamber of Commerce. The Wilmington Chamber of Commerce has not verified any information nor tested any software found on these sites, and cannot make any representations.
Last updated August 2001.